BREWERY PROFILE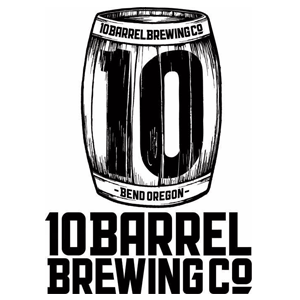 10 BARREL BREWING CO.
BEND, OR | www.balebreaker.com
10 Barrel started back in 2006 with three guys in Bend, Oregon who shared one simple mindset; brew beer, drink beer and have fun doing it. Since then our brewery has grown but we will always stay the same… Rough morning? Grab a beer. Big powder day? The "Gone Skiing" sign goes up. Too hot to work? Mandatory company float. You get the picture… Here's to living it up with a beer in hand. CHEERS!
Pray for Snow
Winter Ale
ABV | 7.0%
IBU | 75
This delicately balanced Strong Ale starts with dark copper color mixed with slight reddish hues and a light tan head. Big malty aroma with a Munich character give way to a slight caramel & toffee mixed with spicy noble-hop aroma, all wrapped together with a medium-bodied mouthfeel. German malt flavor profile with slight roasty notes gives Pray for Snow a subtle toffee sweetness, balanced with spicy hop bitterness and slight alcohol warming. Served appropriately in a classic snifter.
Joe IPA
IPA
ABV | 6.9%
IBU | 70
This IPA was formerly known as Sam, named after its hops: Simcoe, Amarillo & Mosaic. But we were told this would be a trademark issue with a large craft brewery in the Northeast, so we had to change it. We cycled through a bunch of generic names until we finally arrived on the perfect name for this IPA… Joe.