BREWERY PROFILE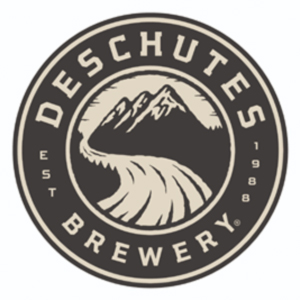 DESCHUTES BREWING CO.
BEND, OR | deschutesbrewery.com
This year Deschutes Brewery is celebrating 30 years of working hard to deliver the world's finest adult beverages and cultivate extraordinary experiences for our consumers throughout the United States. Originating in Bend, Oregon, we can now be found in 29 states across the US bringing the mentality of always trying to blow our customers' minds. Whether it be with our first beer, Black Butte Porter or our new fan favorite, Fresh Haze, we look to have everyone CELEBRATE and there is no better way to do that with than a damn tasty beer!
Fresh Haze
IPA
ABV | 6.5%
IBU | 45
A hazy twist on your main squeeze, this juice bomb explodes with notes of orange citrus sweetness and a soft malt body.
Chasin Freshies
IPA
ABV | 7.4%
IBU | 65
A heavenly IPA that is packed full of fresh hops, this beer is perfect for those who like it bright, deep and fresh. There aren't any groomers or gapers mucking it up around here – just unblemished flavor.