BREWERY PROFILE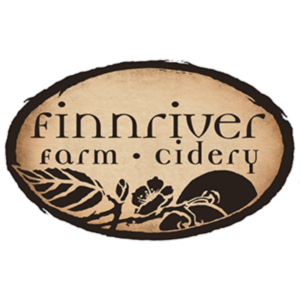 FINNRIVER CIDERY
CHIMACUM, WA | www.finnriver.com
The Finnriver crew farms and ferments on 80 acres of organic fields and orchard in the Chimacum Valley, along a restored salmon stream on the north Olympic Peninsula of Washington. While our farm is remote, we're honored to be on the forefront of the Pacific Northwest hard cider revival and to craft ciders that both honor historic hard cider traditions and offer fresh perspectives on the possibilities of the fermented apple. We grow and source organic and seasonal ingredients to celebrate the beauty and bounty of the earth. Our mission is to create deep-rooted and fruitful connections to the land we farm and to grow community. Our Cider Garden is open daily, year-round! Finnriver Farm is Certified Organic and Salmon Safe and a Certified B Corporation, working to make business a force for good.
Forest Ginger
Cider
ABV | 7.0%
Bright apple fruit infused with the crisp, forest flavors of fir trees. Tangy, tree tones with warm spice from the ginger. Tastes like a walk in the woods on a sunny day!
First Kiss
Cider
ABV | 6.5%
FIRST KISS is the very first fermentation of the 2018 harvest. The first complexity pulled from the sunshine of summer. High acid, hazy like the rustic valley it comes from. Many different apples like Green Sleeve, Chehalis, Gravenstein, and Dayton.