BREWERY PROFILE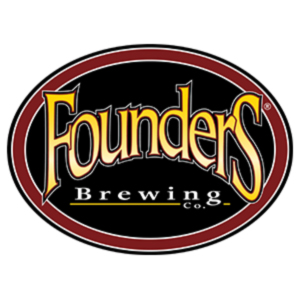 FOUNDERS BREWING CO.
GRAND RAPIDS, MI | www.foundersbrewing.com
The Founders Family, a group of passionate beer enthusiasts, has grown around this simple philosophy: "We don't brew beer for the masses. Instead, our beers are crafted for a chosen few, a small cadre of renegades and rebels who enjoy a beer that pushes the limits of what is commonly accepted as taste. In short, we make beer for people like us."
Breakfast Stout
STOUT
ABV | 8.3%
IBU | 60
The coffee lover's consummate beer. Brewed with an abundance of flaked oats, bitter and imported chocolates, and two types of coffee, this stout has an intense fresh-roasted java nose topped with a frothy, cinnamon-colored head that goes forever.
All Day IPA
IPA
ABV | 4.7%
IBU | 42
The beer you've been waiting for. Keeps your senses sharp. An all-day IPA naturally brewed with a complex array of malts, grains and hops. Balanced for optimal aromatics and a clean finish. The perfect reward of an honest day's work and the ultimate companion to celebrate life's simple pleasures.