BREWERY PROFILE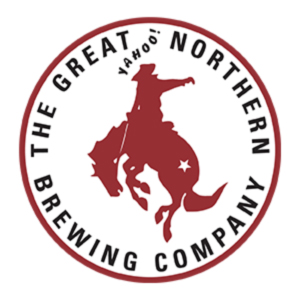 GREAT NORTHERN BREWING
WHITEFISH, MT | www.greatnorthernbrewing.com
Since 1995 Great Northern has been brewing fine lagers and ales in the Big Mountain town of Whitefish, Montana.
We brew beer with the intent of celebrating the good things in life and take pride in connecting our communities through raising a glass.
Lumbersexual
Scotch Ale
ABV | 7.4%
IBU | 30
He gazes out over the vast urban landscape he calls home and sighs. Bending over to tie his Red Wing boot's shoelace he thinks of what might have been. He should've followed Jennifer out to Montana that cool fall day. But alas, all he has left are his plaid shirts and struggling beard. Standing up and adjusting his man purse, he continues on. His lunch isn't going to post itself on Instagram. He is the Lumbersexual.
Going to the Sun
IPA
ABV | 5.5%
IBU | 54
Going to the Sun IPA is built for beer lovers seeking distinct flavor and balance between the twists and turns of hops and malt. Brewed with pure glacial water, Montana-grown barley, and aromatic northwest hops, Going to the Sun is inspired by the picturesque Glacier National Park – an unfiltered beer to enjoy an unfiltered view.