BREWERY PROFILE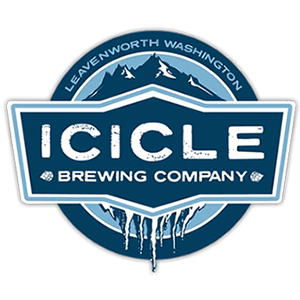 ICICLE BREWING COMPANY
LEAVENTWORTH, WA | www.iciclebrewing.com
While experiencing downtown Leavenworth, Washington and the outdoor playground of our beautiful mountain valley, visit our tasting room to enjoy Icicle Brewing Company's refreshing brews. Our tasting room overlooks our craft brewery where our Head Brewer, Dean Priebe has masterfully combined the pristine waters of the Icicle River with only the freshest ingredients to craft fresh and flavorful ales and lagers for your enjoyment. Cheers!
Dark Persuasion German Chocolate Stout
STOUT
IBU: 22
ABV: 6.5%
Delicate dark chocolate with a whisper of coconut… You know you want it, go ahead and indulge. You can finally have German Chocolate Cake and drink it too. There's no need to be nervous, it's just wickedly deep and full of flavor and desire. With its provocative aroma and smooth body, this is certainly the darkest of fifty shades of risqué.
Bootjack IPA
IPA
IBU: 64
ABV: 6.5%
This 'Northwest Classic' is a harmonious blend of our pride and our passion inspired by the rugged and gentle terrain of the Cascade Mountains. Starting with the pristine waters of Icicle Creek, we add the intense flavors and aromas of our locally grown Yakima hops, pairing the citrusy floral hop notes with a sweet-malty undertone. It's an IPA that's breaking the barrier between bitter and bold.