VENDOR PROFILE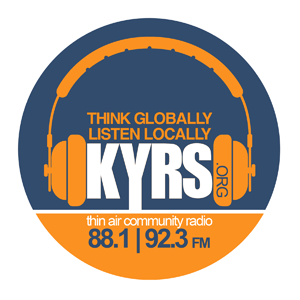 KYRS | GOOD BREWS
SPOKANE, WA | kyrs.org/show/good-brews
Good Brews is a craft beer centered talk show, specifically focusing on brewers in the Northwest region. Featuring interviews with local brewers, pub owners and staff, beer distributors, connoisseurs, and members from the home-brew community. Discussions include topics of interest surrounding the regional craft beer industry, including Hop growing, farming, malting, water, etc. Re-occurring segments include:
New & Notable Potables: A look at new and notable beers available in the area
Brewing Science: A focus on aspects of the science and technique in the brewing process
Style Profile: The history and details of numerous beer styles, both new and old
History of Beer: Looking at an event/individual that had a significant impact on beer
Brews News: Beer news and events from around the region
Brew Tech: New and innovative brew gadgets and technology shaping the future of beer
And our "Beer of the Week"
Join Adam Boyd for "Good Brews", every Sunday at 5PM on KYRS, Thin Air Community Radio, 88.1 & 92.3FM.