BREWERY PROFILE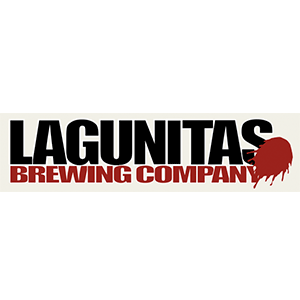 LAGUNITAS BREWING COMPANY
PETALUMA, CA | www.lagunitas.com
From points distant and beyond we all converged on Petaluma in 1993 and '94 with an unenunciated desire to be more than we were before. The core of Lagunitas came from Chicago, St Louis, Memphis, Walker Creek, and the highlands of Quincy.
The Lagunitas Brewing Co. was not so much an act of ordinary 'foundling' as it was willed into being by the unspoken desire of supportive beer-lovers in Northern California after which they continued to nurture their creation and urged us forward to fulfill the unifying needs of that same beer-loving diaspora from coast to coast and beyond. It is good to have friends!
Brown Shugga
ALE
ABV | 9.7%
IBU | 51.5
We believe this special ale is something unique. Feeding brown cane sugar to otherwise cultured brewery yeast is akin to feeding raw shark to your gerbil; it's unlikely to ever occur in nature without human intervention. And it looks weird. But it's happened, and now it's too late.
IPA
IPA
ABV | 6.2%
IBU | 51.5
A well-rounded, highly drinkable IPA. A bit of Caramel Malt barley provides the richness that mellows out the twang of the hops.