BREWERY PROFILE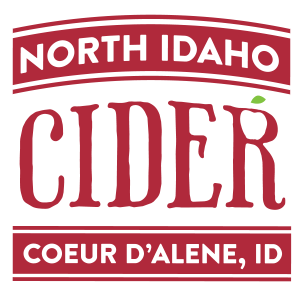 NORTH IDAHO CIDER
HAYDEN, ID | www.northidahocider.com
FRESH CIDER × CRAFTED WITH PRIDE. Inspired by the adventurous lifestyle and heritage that sets our region apart, North Idaho Cider crafts cider to be dry, crisp and refreshing. Using Northwest grown ingredients–no artificial sulfites or preservatives. It's hard. It's real. It's natural–like North Idaho, there's nothing else like it!
North Idaho Chai Spiced
CIDER
ABV | 6.9%
This hard apple cider crafted with cinnamon, clove and cardamom creates soothing similarities to your favorite cup of chai tea. A touch of ginger provides a crisp freshness, while the finish is dry and clean with subtle notes of vanilla.
North Idaho Pineapple/Habanero
CIDER
ABV | 6.9%
Warm up with a glass of pineapple habanero! Where sweet and tropical pineapple is wrapped in the warmth of habanero, It warms you inside whether on the lift or in the lodge!