BREWERY PROFILE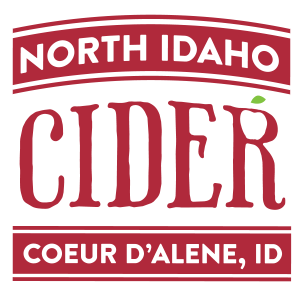 NORTH IDAHO CIDER
HAYDEN, ID | www.northidahocider.com
FRESH CIDER × CRAFTED WITH PRIDE. Inspired by the adventurous lifestyle and heritage that sets our region apart, North Idaho Cider crafts cider to be dry, crisp and refreshing. Using Northwest grown ingredients–no artificial sulfites or preservatives. It's hard. It's real. It's natural–like North Idaho, there's nothing else like it!
North Idaho Chai Spiced
CIDER
ABV | 6.9%
This hard apple cider crafted with cinnamon, clove and cardamom creates soothing similarities to your favorite cup of chai tea. A touch of ginger provides a crisp freshness, while the finish is dry and clean with subtle notes of vanilla.
North Idaho Berry Eclipse
CIDER
ABV | 6.9%
North Idaho Berry Eclipse, a strawberry, blueberry & elderberry cider, started as a small-batch release in honor of the 2017 total solar eclipse and has become a wildly popular addition to our draft product lineup.