BREWERY PROFILE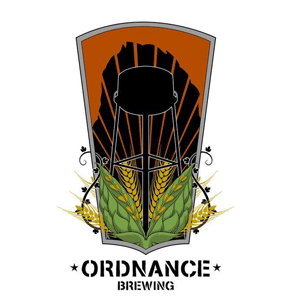 ORDNANCE BREWING CO.
BOARDMAN, OR | www.ordnancebrewing.com
IT BEGINS WITH THE SEARCH FOR FLAVOR
We're brewing beer for people not fads, not trends, not corporate initiatives. For people, and because of this you can trust and count on our beer every time you pick up a bottle or draw a pint. Handcrafted from top quality ingredients, creativity and a desire to provide you with a delicious pint every time. We strive to produce distinct, honest beer in diverse styles that goes beyond being merely enjoyable to being damn enjoyable.
​
We started out with a 7 barrel system producing about 630 barrels a year including a variety of ales and lagers. 2015 brought a bigger vision and as we entered 2016, a new brewing system was ready for installation. This new system raises our potential capacity to more than 150,000 barrels. While we have big hopes and dreams, we will grow methodically and not overwhelm our team. Keep an eye out for our beers at your local tap room and if you don't see them, demand them.
Jolly Old Craig
OLD/STRONG ALE
IBU: 41
ABV: 8.7%
An old style ale brewed with the addition of brown sugar which gives a nice candy-like flavor, as well as the ability to warm your belly. A light hop character combines well with natural fruity notes to make this beer a special treat.
Blackfisk Imperial Stout
STOUT
IBU: 58
ABV: 9.5%
This Imperial Stout flows like octopus ink, dense, the color of midnight. It is rich and full of creamy dark chocolate and roasted coffee flavors. This is not grandpa's Stout. It is a modern brewer's creative interpretation of what and Imperial Stout should be.