BREWERY PROFILE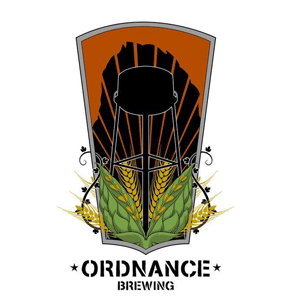 ORDNANCE BREWING CO.
BOARDMAN, OR | www.ordnancebrewing.com
IT BEGINS WITH THE SEARCH FOR FLAVOR
We're brewing beer for people not fads, not trends, not corporate initiatives. For people, and because of this you can trust and count on our beer every time you pick up a bottle or draw a pint. Handcrafted from top quality ingredients, creativity and a desire to provide you with a delicious pint every time. We strive to produce distinct, honest beer in diverse styles that goes beyond being merely enjoyable to being damn enjoyable.
White Crow White Chocolate
STOUT
IBU: 432
ABV: 5.8%
This camouflaged stout has everything you love about dark beer; roast character, chocolate and coffee notes, a little smoke, and none of the color. Pouring a light straw color this beer is something that will mess with your head…in a good way.
Canopy Shaker Juicy
IPA
IBU: 64
ABV: 6.2%
Brewed as a salute to farmers in warmer climates, this beer has a powerful nose that immediately fills your senses with oranges, fresh cut grass, and a subtle spiciness. Meanwhile, as you take a sip, your palate is treated to a medley of light citrus flavors accented by a pleasant, but reserved malt sweetness. The remaining bitterness drys out your mouth just enough to encourage the next sip.