BREWERY PROFILE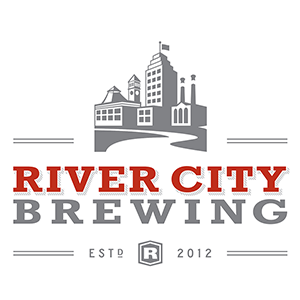 RIVER CITY BREWING
SPOKANE, WA | rivercityred.blogspot.com
Drink Local. That's all we ask. Making quality beer is always job number one. Everything else comes after that.
Midnight Marmot Imperial Stout
STOUT
ABV | 8.7%
IBU | 78
What do you expect from a great stout? A rich, full-bodied beer with espresso and chocolate tones filling your glass. What do you expect from the Midnight Marmot? A mysterious presence of strength.
Experience Pale Ale Track 3
PALE
ABV | 5.8%
IBU | 40
Experience Pale Track 3 was brewed in the New England, Juicy or Hazy style. Double dry hopped with almost two pounds of Mosaic and Centennial hops per barrel, this beer boasts bright peach, citrus and pineapple aromas. These powerful yet clean hops flavors ride on a soft malt profile that is benefited from a large dose of white wheat and flaked oats.