BREWERY PROFILE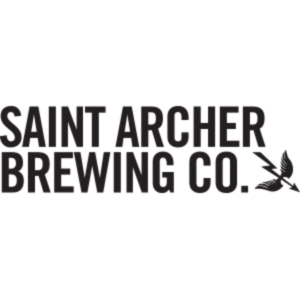 SAINT ARCHER BREWING CO.
SAN DIEGO, CA | saintarcherbrewery.com
The Saint Archer journey was founded on love and commitment. A love of craft beer and a commitment to creativity and following the road less traveled. From the beginning, we have always believed the craft beer experience happens where art and science meet. With that understanding, our company was founded on a unique strain of creative talent. World-class brewers. Artists and musicians. Professional surfers, skateboarders, and snowboarders…all coming together with passion and dedication to express our one true love: great, crafted beer.
White Ale
Belgian-Style Wit
ABV | 5.0%
IBU | 12
Brewed with high quality pilsner and wheat malts, generously spiced with fresh ground coriander and whole navel oranges. Belgian yeast provides the traditional refreshingly tart, spicy, and fruity flavor profile while the wheat and yeast give a customary hazy appearance and contribute to the flavor and mouth feel.
Hazy IPA
IPA
ABV | 6.2%
IBU | 48
This Northeast-inspired IPA is a low bitterness hop bomb. Packed with citrus, pine and tropical fruit aromas, we use flaked oats and unmalted white wheat to provide that silky smooth mouthfeel associated with IPAs from the East, allowing Citra, Simcoe and Centennial aromas to dominate this beer throughout.