BREWERY PROFILE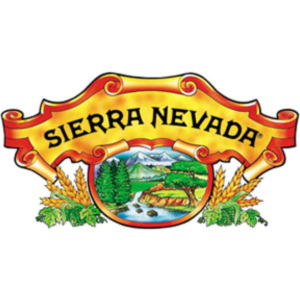 SIERRA NEVADA BREWING CO.
CHICO, CA | sierranevada.com
Founded in 1980 by Ken Grossman, Sierra Nevada Brewing Co. is one of America's premier craft breweries, highly regarded for using only whole-cone hops and the finest quality ingredients. We are committed to environmental stewardship through renewable energy, waste diversion, water reduction, and other state-of-the-art initiatives. The pioneering spirit that launched Sierra Nevada spans almost four decades, with innovation emerging from both the brewhouse and sustainability initiatives. Sierra Nevada has set the standard for artisan brewers worldwide as a winner of numerous awards for its extensive line of beers including Sierra Nevada Pale Ale and Celebration Fresh Hop IPA. Our second brewery opened in 2014, in Mills River, NC. In June 2016, Sierra Nevada Brewing Co. was the first production brewery in the US to be LEED® certified, Platinum —the highest level awarded—for that facility. We are still a family-owned, independent craft brewing company.
Celebration Fresh Hop
IPA
ABV | 6.80%
IBU | 65
First brewed in 1981, Celebration Ale is one of the earliest examples of an American-style IPA and one of the few hop-forward holiday beers. Famous for its intense citrus and pine aromas, Celebration is bold and intense, featuring Cascade, Centennial and Chinook hops—honoring everything we have at Sierra Nevada.
Hazy Little Thing
IPA
ABV | 6.7%
IBU | 40
Some beers need a little polishing to get ready to go out into the world, while others—the hop-heavy, rowdy, crowd-pleasers—should just be left alone. We wanted to share this brewery-only treat with you, so we present this Hazy Little Thing, our unfiltered, unprocessed IPA, straight from the tanks.