VENDOR PROFILE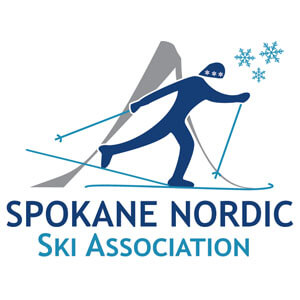 SPOKANE NORDIC SKI ASSOCIATION
SPOKANE, WA | spokanenordic.org
Spokane Nordic Ski Association runs ski lesson programs and events at the Mt. Spokane Cross-Country Ski Park for ages 5-85 and ranging from beginner to seasoned expert.
CHILD AND YOUTH LESSON PROGRAMS include
• Nordic Kids, a fun 8-week learn-to- ski program for ages 5-15.
• Nordic Rangers, an 8-week program that teaches winter self-sufficiency to ages 10-15
• The Cross-Train Ski Team, a 10-week program for ages 9-15 looking for a winter training opportunity, who are new to skiing but have an athletic background such as running or soccer
ADULT LESSONS are also available for all skill levels, in classic and skate style, throughout the ski season, as single-day or multi-lesson packages.
Join us for WINTERFEST on Sunday, January 28 for a day of unique events including $5 beginner ski lessons.
If you or your kids are new to Nordic Skiing, or have been thinking about getting back into this great winter fitness activity, stop by our booth to learn more. While you're there, enter a drawing for great prizes. Or visit us online and register at www.spokanenordic.org.