BREWERY PROFILE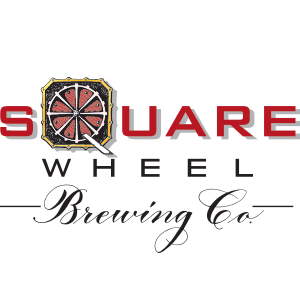 SQUARE WHEEL BREWING CO.
SPOKANE, WA | www.squarewheelbrewing.com
Square Wheel Brewing Company is a newly formed family business under the umbrella of Arbor Crest Wine Cellars, a prestigious winery located and operated in Spokane, Washington for over 30 years. In 2014, the Mielke family decided to introduce a new beer program at Arbor Crest Wine Cellars that would satisfy a very unique niche. Not only was Arbor Crest the first winery in the state to produce beer, it soon became apparent that beer was a perfect complement to their existing wine program.
Square Wheel Brewing Company is named after the famous Square Wheel tractor, an invention of Royal Riblet, the previous landowner 0f the Arbor Crest Wine Cellars estate. Royal Riblet, was an eccentric inventor with one of his inventions being the famous Square Wheel tractor.
Square Wheel V16 Stout
STOUT
ABV | 5.6%
IBU | 39
Square Wheel's V16 stout is named after the famous 1931 V16 Sport Phaeton Cadillac, located at the Arbor Crest estate. Our V16 stout is a delicious blend of hops and barley that falls right between a sweet and dry stout. It has the single, dark-grain dimension of an authentic Irish dry stout coupled with the maltiness of an English sweet stout, with classic head retention and a well-rounded body. This malty, creamy stout will have you coming back for more. Wheel Brew for you!
Square Wheel IPA
IPA
ABV | 7.3%
IBU | 72
Square Wheel IPA, our flagship beer, is rich with a variety of hops. Dry-hopping
is a quintessential element in creating this beer. The superb blend of hops and
more hops gives just the right amount of bittering characteristics. This, coupled
with the ideal blend of citrus and malt, brings an amazing aroma and complex
flavor producing an incredibly smooth finish — a true IPA lover's dream!