BREWERY PROFILE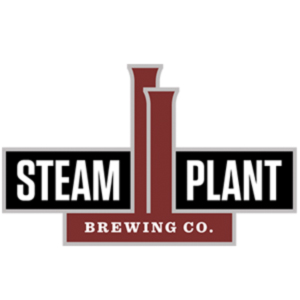 STEAM PLANT BREWING CO.
SPOKANE, WA | steamplantspokane.com/brewery
Located in the historic and renovated steam plant in downtown Spokane, Washington, the Steam Plant Kitchen and Brewing Company offers a broad range of beer styles and flavors and has a full bar and restaurant.
Pumpkin Ale

ABV | 4.5%
IBU | 
A fall seasonal favorite, this light spiced ale is reminiscent of pumpkin pie with whipped cream. Unlike many other pumpkin ales, this beer is not overly spiced or dark and thick, but rather light and refreshing
Steam Bock

ABV | 6.4%
IBU | 22
One of our limited edition beers, brewed with local malt, hops, and water. This dark-aged lager is full of toasty malt character and has a mild earthy hop balance. Smooth medium bodied beer with warming alcohol strength.