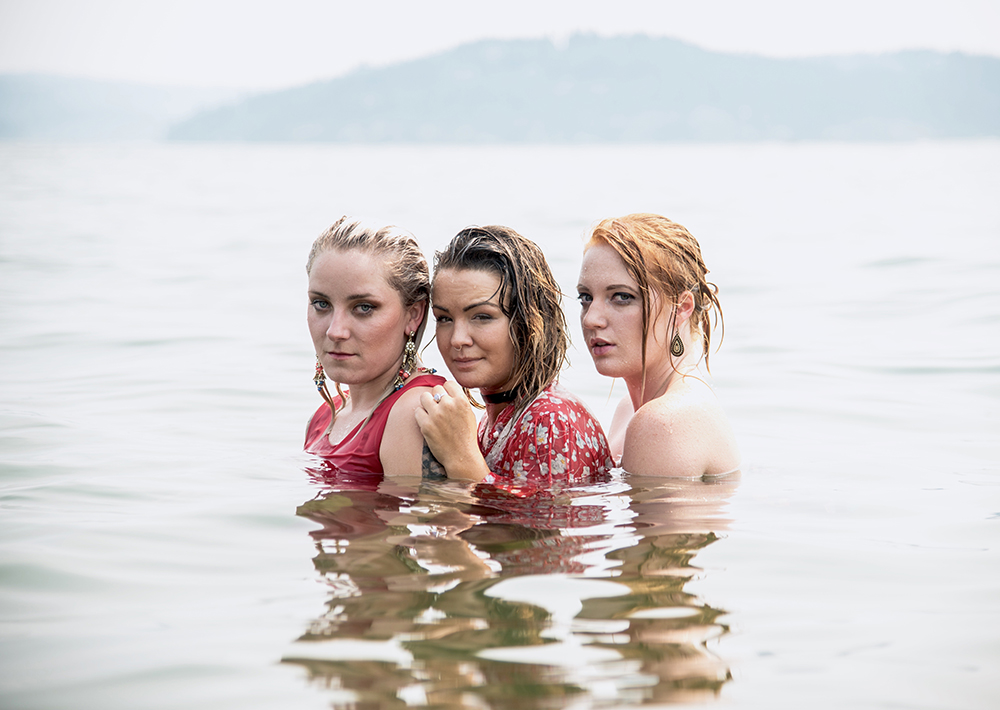 SULPHUR BANKS
Saturday 1:30pm-2:30pm
Comprised of Mackie Hockett, Fiddlin Sarah Jean, and Kaylee Goins, Sulphur Banks is a trio built around rhythmic acoustic instruments and unexpected melodic harmonies. With haunting songs of love and relateable songs about whiskey, the three offer an engaging set of music and an energetic good time.
Mackie, Sarah Jean, and Kaylee first formed Sulphur Banks while Mackie was in Hawaii and had a (literal) dream of playing music with the other gals. Mackie contacted Kaylee, Kaylee contacted Sarah Jean, and before Mackie was back on Spokane soil, the three had already written three long-distance songs together. The next time the three were together, they were joined by cellist Caroline Bickford, and spent hours swimming, drinking champagne, and writing music on Liberty Lake. By the end of their first night of rehearsal, they had a full set of music.
And in their eyes, if that's not a good sign of a long-lasting friendship and musical bond, they're not sure what is.