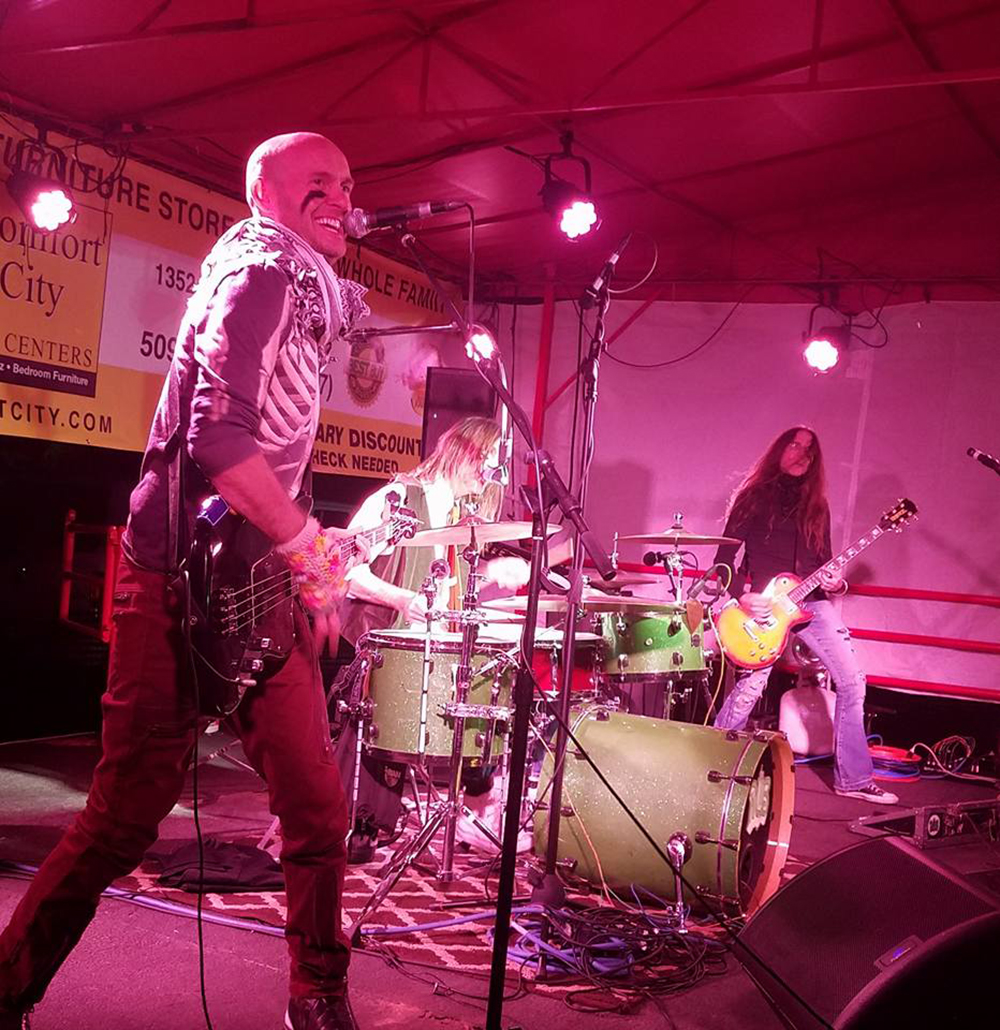 THE RUB
Friday 7:00-9:00
Covering over half century of nearly every song that everyone loves, the Inland Northwest's beloved power trio, THE RUB, conjure vinyl, heavy-footed grooves, martini dance steps, stereo-up-windows-down drive-bys, coffeehouse head-hum and anthemic lighter-lit halls. From hi-fi intensity to feather touch, their performances are an eclectic mix of titles and eras – originals and improvisation.
Demand for THE RUB is unmatched in the Pacific Northwest. Their past gig roster includes over 100 (and counting) weddings, standing room only club performances and regional festivals. The group's philanthropic performances support the Community Cancer Fund, among others. In Spokane they have become known as the House Band for Elkfest Music Festival two years in a row. They are a favorite from the mountain top of Schweitzer to the headliners of 2017 at Spokane's First Night.
THE RUB is Cristopher Lucas (vocals and bass guitar) Michael Koep (drums, cymbals and vocals) and Cary Baere (guitar and vocals). The ensemble leans deep into focused showmanship, and incite random smiles and spontaneous dance moves.