BREWERY PROFILE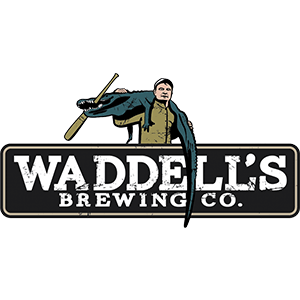 WADDELL'S BREWING COMPANY
SPOKANE, WA | www.waddellsbrewery.com
Waddell's Brewing Co. is about local people brewing a high quality product for other local people.
Waddell's Bumble
WINTER ALE
ABV | 7.5%
IBU | 40
Get ready to snuggle up with this cozy sweater of a beer. Aroma and flavor reminiscent of toffee, candied orange, and spice. Balanced hop bitterness and alcohol warmth. You won't be in your mom's good graces until you have a pint of this seasonal delight.
Imperial Alligator Oatmeal Stout
STOUT
ABV | 10.5%
IBU | 50
Blacker than the blackest black, times infinity. This opaque monstrosity will bring you to the dark side. Enjoy this fully armed and operational imperial stout.