BREWERY PROFILE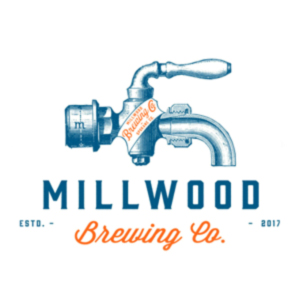 MILLWOOD BREWING COMPANY
MILLWOOD, WA | www.millwoodbrewery.com
Millwood Brewing Co. is a community Brewery located in the heart of the Millwood District within Spokane, WA. Millwood Brewing Co produces West Coast ales & specialty craft beers & sodas.
FrogNut Coconut

Porter
Take your taste buds to the tropics where roasty malts with a hint of choco-coffee meet an infusion of Coconut. This is a put your toes higher than your nose summertime classic that will not disappoint.
Millbilly IPA

IPA
Great nose and a true to the blue IPA. Lighter ABV is what our Head Brewer was aiming for and he nailed it.
Science Project

(aka. Mt Spokane Huckleberry Blonde)
MT Spokane Huckleberries never met a Blonde they didn't like". We infused that "one of a kind" distinct aroma and taste into a Blonde Ale that will leave you coming back for more." Cheers to MT Spokane!
3/4 Ton Scotch Ale

Scottish Ale
A super smooth traditional Scottish Ale. This one hits the palate as if it was barrel aged.