BREWERY PROFILE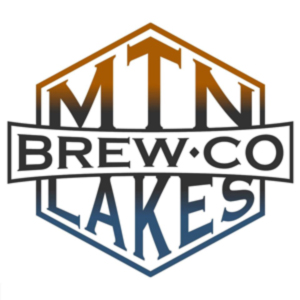 MOUNTAIN LAKES BREWING CO.
SPOKANE, WA | mountainlakesbrewco.com
We are your neighborhood brewery & taproom, in the heart of downtown, on the corner of Riverside & Browne. We are family and pet friendly, and encourage you to enjoy our snacks and small bites, or bring a meal with you. Come in, taste, and share your adventures with us, today!
Irish Spaceman



Stout
This Mocha Milk Stout is traditional with a twist, brewed in collaboration with Spaceman Coffee Company… try it with the Eggnog Float for a real seasonal treat!
This was Last year's People's Choice winner at Inlander's Powder Keg Brew Festival!
Maple Bar Cream Ale

CREAM ALE
A doughnut in pint, this beer was originally a table blend of the Maple Syrup Christmas Beer and our Word to Your Mother Vanilla Cream, but stands well on it's own now. It was the standout winner at the INW Craft Beer Festival at Avista Stadium this year!
Banana Nut

Weizenbock
Doppelbock was fine… but we wanted it heffier! Weizenbock is fine… but we wanted it roastier! Dunkelweizen was fine… but we wanted it richer! Clove and banana esters traditionally found in weiss beer, with dark, rich malt character and higher gravity for fall and winter.
Saint Helen's IPA

IPA
Full bodied and brimming with NW hops, this IPA is a tamer version of it's original Imperial recipe… a little lower ABV, and just a smidge less bitter, it's tasty and surprisingly approachable for ANY craft beer lover with a bountiful bouquet of Columbus, Chinook, Equinot, Amarillo & Cascade hops.