BREWERY PROFILE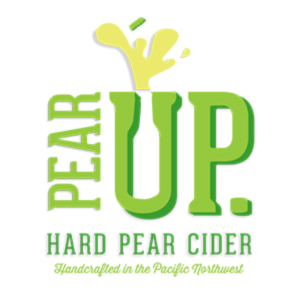 PEAR UP
WENATCHEE, WA | www.pearupcider.com
Pear UP is a family-owned craft cidery inspired by Washington State's rich orchard history. On their great-grandfather's land, co-owning brothers have been producing cider for several years and now share the fruits of their passion with those looking to Refresh With Flavor. They realized that the native pear varieties on the property provided for a uniquely light and flavorful cider finish. As one of the first companies in the country to focus solely on pear, they pioneered the low sugar, flavor-forward alternative. These blends are perfect for enjoying anytime from a hot day on the boat to a fireside winter huddle.
Cranpeary Caramel

Cider
Embrace the season with tart cranberry perfectly balanced with smooth caramel.  Winter notes are infused with a delicious pear blend for this awarded favorite.

Pearfect Pie

Cider
Extremely unique harvest cider brings subtle vanilla and balanced cinnamon while retaining all you love from a great perry.
Watermelon Pear

Cider
Let summer happen anytime.  Enjoy juicy watermelon refreshingly blended with pure pear.  Refresh with flavor not sugar.
Ginger Pear

Cider
A balanced addition of ginger contributes to a sharpened pear flavor that makes this perry great for any occasion.