BREWERY PROFILE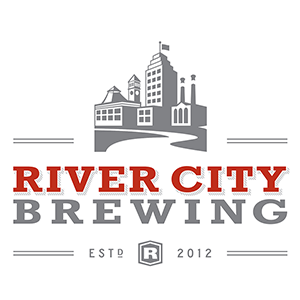 RIVER CITY BREWING
SPOKANE, WA | rivercityred.blogspot.com
Drink Local. That's all we ask. Making quality beer is always job number one. Everything else comes after that.
Midnight Marmot

Stout
Silky smooth dark beer brewed with multiple grains that impart dark chocolate, caramel, espresso and subtle dried fruit flavors. Full bodied and extraordinarily drinkable.
Experience Fresh Hop

Pale Ale
Brewed with fresh Centennial hops straight off the farm giving bright citrus aroma. Inspired by our love of music this rotating series features a new combo of hops and malts with each track released.
Girlfriend Golden Ale

Golden Ale
Golden colored ale brewed with an American twist on the light and crisp Kolsch style beer. Easy drinking ale for all occasions.
Wet Dreamin' Hazy IPK

IPA
Fruity hop blast. Tropical notes of lime, coconut, pineapple and passion fruit. Citra, Sabro, Simcoe and Sultana hops used.