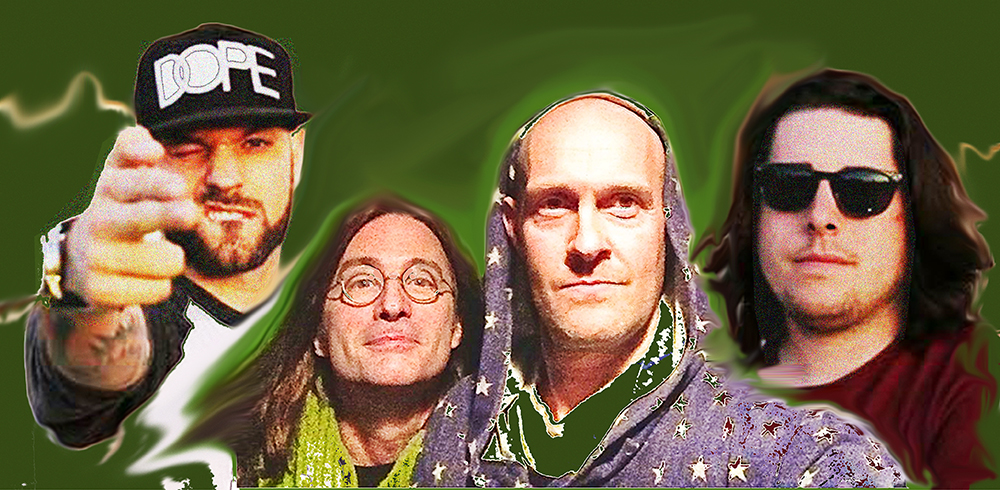 THE RUB/ROYALE ALL-STARS
Friday 7:00-9:00pm
JP/Cris/Mike/Derik
Combining two of the areas best bands, The Rub/Royale All Stars come from a long background of incredible performances throughout the Northwest.
THE RUB
Covering over a half century of nearly every song that everyone loves, the Inland Northwest's beloved power trio, THE RUB, conjure vinyl, heavy-footed grooves, martini dance steps, stereo-up-windows-down drive-bys, coffee­house head-hums and anthemic lighter-lit halls. From hi-fi intensity to feather touch, their performances are an eclectic mix of titles and eras–originals and improvisation.
Demand for The RUB is unmatched in the Pacific Northwest. Their past gig roster  includes over one hundred (and counting) weddings, standing room only club performances and regional festivals, and record setting attendances at Coeur d'Alene's juggernaut summertime Wednesday night series  Live after 5. The group's philanthropic performances support the Community Cancer Fund, several years of the Ronald MacDonald House SK Balland The Boy's and Girls Club of America, among others. In Spokane they have become known as the Host Band for Elkfest Music Festival two years in a row. They are a favorite from the mountain top of Schweitzer Mountain Resort to the headliners of 2017 at First Night Spokane.
Royale
The quartet won Best Band by Coeur d'Alene Press readers in the first year of existence. An eclectic set list features heavy horns-in-the-air rock and metal along with early 90's R&B, Hip Hop, country, soul and funk. Like the weather of the Pacific Northwest, Royale can move from sunshine induced hits to lightning and thunder at the drop of a hat.
Gathering momentum from their award winning first year, the group has graced all types of stages, from Spokane's Knitting Factory helping the charitable ISAAC Foundation to rocking out at Brewsfest on Silver Mountain. Grand openings, weddings, biker clubs, lake resorts, you name it. Royale is one of the hardest working bands in the area and not to be missed.