BREWERY PROFILE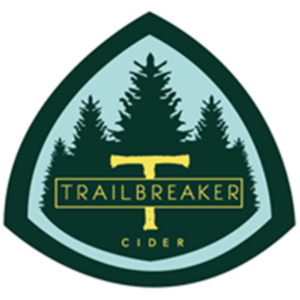 TRAILBREAKER CIDER
LIBERTY LAKE, WA | trailbreakercider.com
Our products are made from 100% WA Grown Apples. We use many varieties of apples to create ciders that are NOT TOO SWEET! It's our mission to make sure everyone finds one they enjoy.
If you do have a bit of a sweet tooth, don't worry – we make our own non-alcoholic ciders and they are DELICIOUS! You can even add a little to your blend to sweeten it up a bit.
Cinnamon Plum

Cider
A subtle cinnamon-plum flavor with just a hint of apple makes this a delicious & refreshing blend for Winter day.
Sweet Heat

Cider
Don't let the name fool you too much with a hint of Habanero and a slight Strawberry-Apple flavor. Give it a few sips and you'll start to get the tingle.
Dry & Tart

Cider
Classic single varietal blend from Granny Smith apples, not too dry and not too sweet!
Blackberry

Cider
Our most popular cider speaks for itself, but once again a subtle & not too sweet flavor.